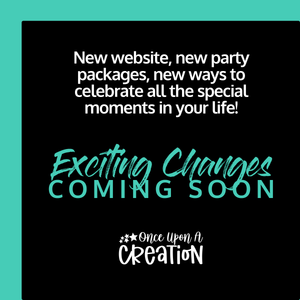 Exciting Changes Coming Soon
We are working hard to bring you some exciting new changes in 2024, stay tuned so you don't miss out on a single thing. 2024 is going to be amazing and we can't wait to continue providing a space where you can celebrate all of life's greatest moments.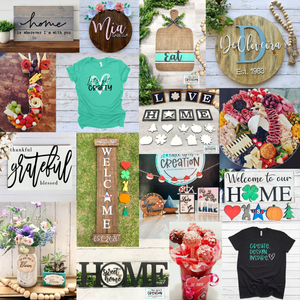 About Once Upon A Creation Co.
We are a locally owned business located in the beautiful city of Clermont, FL. Our DIY studio offers a space for guests of all ages to come and create your very own, one of a kind piece of art! We offer a number of designs that are ready for you to choose from, we can also work with you to create a custom design just for you!
We have a paint bar full of stains and color choices, so you can customize your sign to match your décor. We will guide you through the entire process, from start to finish, helping you transform that simple piece of wood into a beautifully finished product. This isn't a messy process at all, just an opportunity for you to create a piece you'll be proud of for years to come!
We are now combining many of our art workshops with a one of a kind culinary experience. From our kid classes to adult classes, we'll be offering something for everyone! We love to collaborate with other local artists and businesses, so we can offer you a wide variety of unique workshops. We also sell custom signs & gifts, grazing & celebration boards, custom t-shirts and make & take kits.
We hope you'll join us for one of our workshops or plan to host your next birthday party, bridal or baby shower, team building or corporate event at our studio. We're honored to be part of this community and look forward to getting crafty with you!
Subscribe to our newsletter
Sign up to be notified about our specials, workshops and other exciting news.